Available colors:
NEW IN KARTING!!!
Meet HI-GEN. Cotton balaclavas in flow pack!
A complete novelty on the karting market.
Cotton balaclava in individual hygienic packaging.
New presentation, advertising, sales, and many other possibilities.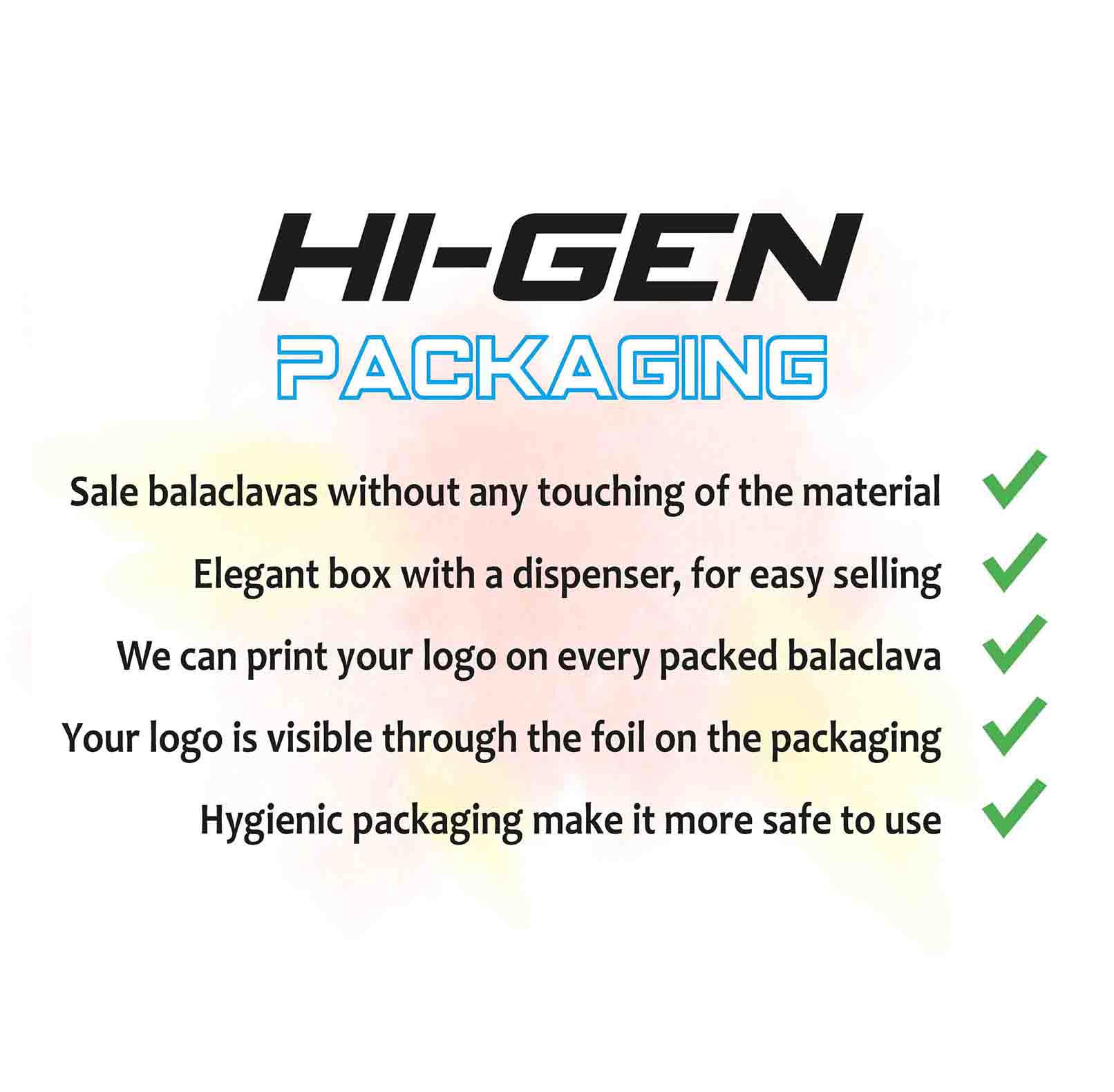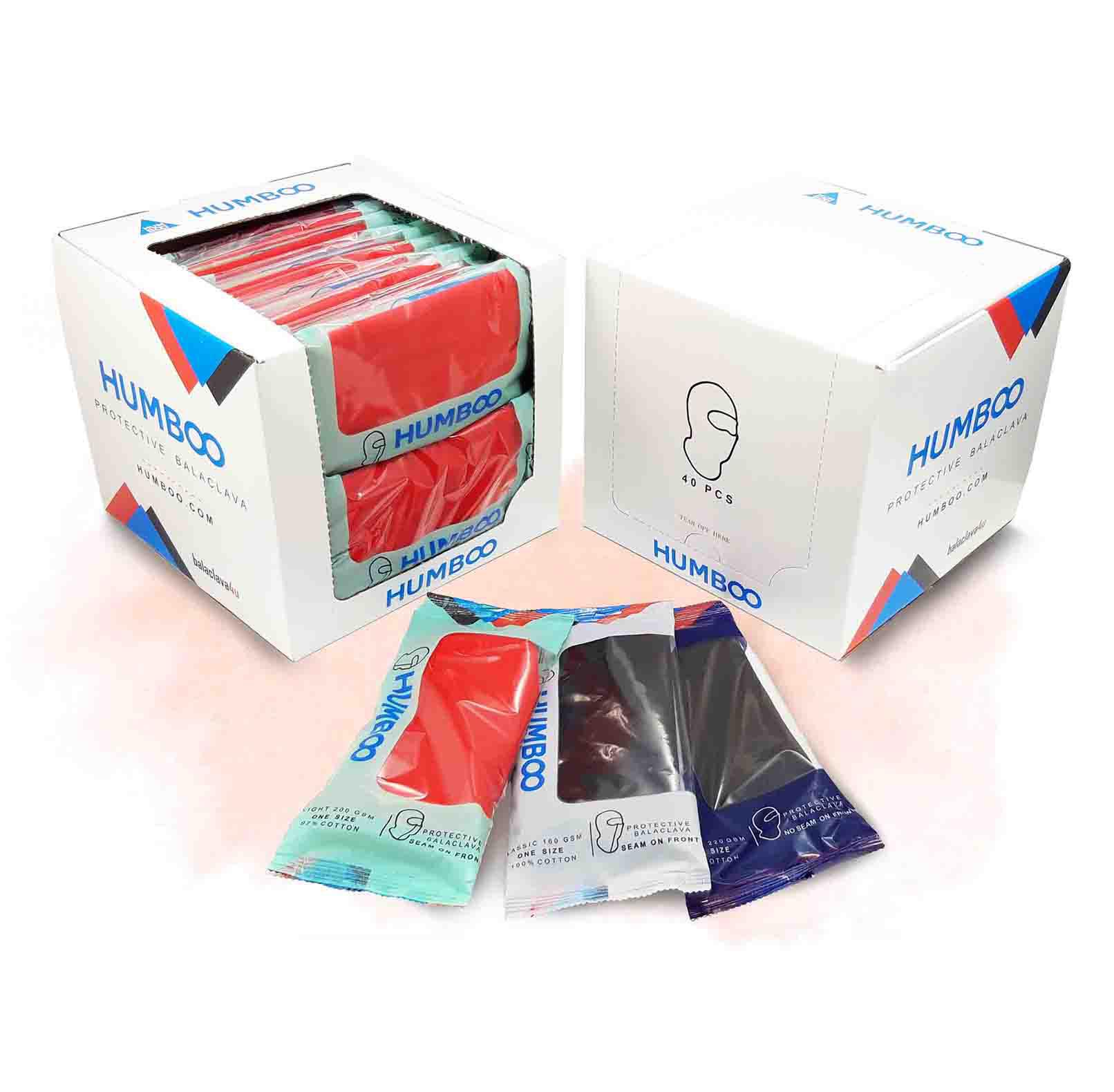 Presentation possibilities:
Hi-Gen balaclavas are not only a single aesthetic packaging. It is also a handy, specially designed collective box for 40 items, which serves as a display and a tray. Listing balaclavas for stationary sale has never been easier.
From now on, you can simply place the collective box on the counter or shelf. It is aesthetic, clearly shows its content and contains all the most important information, and most importantly takes up little space. It is only 22.5 cm x 22.5 cm.
You do not want to use a bulk display? It's not a problem. Each balaclava has a euro hanger to be hung on a hook.          
Advertising Opportunities:
The packaging of the balaclava has been carefully thought out. It plays an informative and advertising role. The packaging contains basic information, including the name of the balaclava model, its weight, composition, or barcode.
Your logo on balaclavas!

For advertising purposes, on the top of the package, there is a large transparent "window" through which you can clearly see the color and texture of the balaclava and the possible logo of the customer. This is one of the biggest advantages of this packaging.
From now on, your logo will look better than ever! It will always be the first thing the customer's eyes encounter when looking at the package of the balaclava.
Sales opportunities and increasing hygiene:
We know that for many clients the way of selling or distributing balaclavas was a bit problematic. They did not have their own packaging, so they had to be stored collectively: in a basket, on a counter, or on a shelf. Exposed to dust and other contaminants. This method of display is not the most encouraging for an individual recipient, especially now, when your customers expect more than ever that the product they are wearing on their face will be as hygienic as possible. A product that meets this condition will be more willingly chosen by them, and places, where it is available, will be visited more willingly.
Other customers chose: